1.866.572.1107

20.3991.3890

1.800.846.451
Now With Even More Professional Voice Actors to Choose from Than Ever Before. NEVER ANY HIDDEN FEES!
Sydney Voice Over Artists
It's now so simple to hire a voice over artist online at a fraction of the cost of traditional means. You have total control and work directly with the voice actors.
Auditions are always free and there are no expensive studio or agency fees.
Now you can have the same premium quality voice talent found through expensive agencies at your fingertips. An online voice over directory where in just a few mouse-clicks you'll be able to search and find the exact voice for your next voice over recording.
Our voice directory showcases the world's top female and male voices with years of experience working for some of the biggest brands, advertising agencies, radio and television networks and marketing firms.
Start your search below for voice over talent that can provide you with quality recordings at 70% less than other means.
Our voice over recording service has helped thousands of clients find voice professionals for all sorts of uses such as smartphone apps, documentary narrations, professional voicemail greetings, interactive phone systems, industrial and business recordings, translation services, in store and stadium announcements plus many more.
It's always FREE to audition one of our non union voice talent, then the process of hiring the talent is simple.
Search through our hundreds of affordable Sydney voice over artists right now.
You've found a selection of the world's best voice talent ready to hire and record
Look for voice talent with the FAST VOICE CASTING icon if you need your recording back in 4 hours or less.

Choose the exact actor you want and get the ball rolling!


All The Voice Realm talent have been hand picked as the best in the business.
---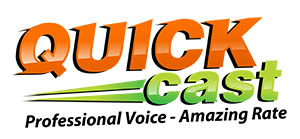 Want to save money?
Try QUICKcast. Rates from just $55. The easiest, quickest and most affordable way to have your script read by a pro!
You will have your recorded script back within a few hours.

Our worldwide support staff watch over your job to ensure everything goes smoothly.

Sydney Voice Over Artists
Hire the best male and
female voice over artists
from Sydney for your next professional voice recording. No matter if you are in Australia or halfway around the globe.
Whatever the recording is for, whether it's medical narrations, corporate, on-hold, phone greetings, radio or television commercials, infomercials, educational, iphone apps, audiobooks, film & movie trailers, presentations, or character voices, we've got the experience.
Free auditions and a simple to use automated casting system. Provide the voice artist direction so you get the recording back just how you want it.
Forget about sorting through thousands of amateur talent. All our voice over artists are pre-screened, voice over rates are clear, we offer a 100% satisfaction guarantee and great customer service.