1.866.572.1107

20.3991.3890

1.800.846.451
Now With Even More Professional Voice Actors to Choose from Than Ever Before. NEVER ANY HIDDEN FEES!
Hire Voice Over Talent - Help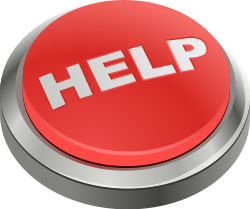 You need some help? You've come to the right place!
Here at The Voice Realm, we want to help you find and cast your next professional voice in the shortest time possible. It really is so simple.
To get started you'll need to register for a free account. To use the system correctly you'll need to choose the time-zone of where you are located. Enter your contact details and correct email address.
For the most benefit from the site, subscribe to our newsletter for updates from time to time. We promise we won't spam you!
Once you're logged in, you can access a whole range of features from free auditions to online voice casting tips, advanced voice talent searches and more to help you choose the right voiceover artist for your project.
Here are few little tips which will help you navigate the site. Look out for these icons to help you find your way.
---
If you don't know what type of voice you want, your first step is to look through our Voice Talent featuring the best voices from around the world. This lists every voice actor on the site. So if you've got the time, give it a whirl.
---


If you know what you want, our advanced voice search technology can help narrow it down for you. This is great because on just one page you can choose the language you need, the accent, the gender, age range, union status and what sort of demos artists have available. Remember to select at least one option from each choice.
---

My Account is where you'll find links to change your password, change your billing address, check through messages from artists and find payments that have been made from previous jobs. There's also some more links to help you hunt down that perfect voice over for the next project.
---

My Projects + Auditions is your own private inbox for jobs that you've presently sent auditions for and jobs that are in progress. Here you can work with voice talent to make sure the script is exactly what you're after. You can also see previous projects that you've worked on.
---
* For more detailed help with The Voice Realm please call our customer service team. We're available 9am - 9pm US EST 7 Days.